Orphans Treasure Box Just Turned 4!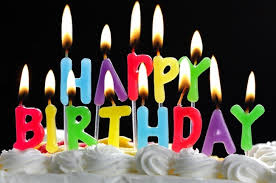 A lot of things have happened on July 30 in history. On July 30, 1965, President Lyndon B. Johnson creates Medicare and Medicaid when he signs the Social Security Act of 1965. On July 30, 1947, actor, bodybuilder and politician Arnold Schwarzenegger was born. On July 30, 2012, author Mauve Binchy passed away at 72.
And on July 30, 2011, Orphans Treasure Box was founded by Beth Wendling! That means today we turn 4! To celebrate, we had a sale in our outlet and handed out free tote bags and balloons. The real party is on Saturday from 11 to 2. Faces will be painted, cupcakes will be eaten, books will be read. It's going to be awesome. A wonderful celebration for a wonderful ministry!
-Elisabeth, Outlet Mangager